Geotica – geometric fun
The idea behind Geotica was to build a font out of -more or less- simple geometrical line elements. The open wire frame could then be left open or (partially) filled. Geotica comes in four different grades or line thicknesses (One, Two, Three and Four) so it's suitable for a broad use. Each grade has four styles and is loaded with swashes, final forms, lots of ligatures and ornaments.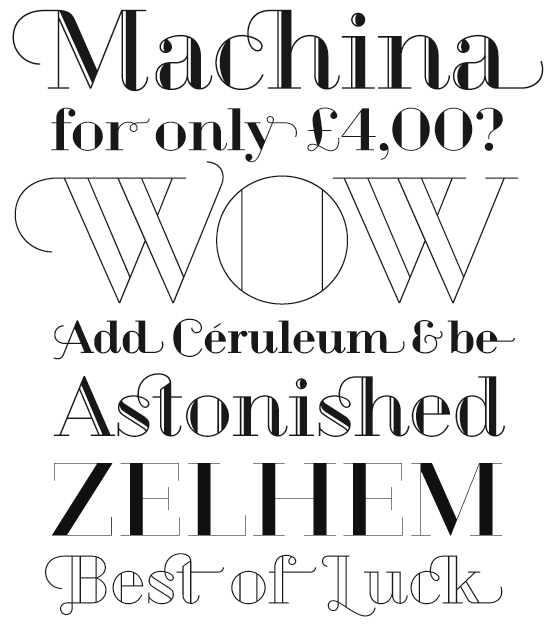 Fully Loaded
Geotica supports a very wide range in languages and is a complete OpenType typeface. Each font has more than 600 glyphs. You can find detailed info in the PDF specimen. Geotica is spaced and kerned with Igino Marini's wonderful iKern service.


(Free) download
Geotica comes in 16 fonts. Geotica Three Regular is free!

exljbris fonts are available from:
• Fontspring (prefered reseller)
• MyFonts
• FontShop

exljbris webfonts are available from: Typekit, Fontspring

App Licenses can be purchased through: Fontspring

© 2008-2021, exljbris Font Foundry |
EULA
|
Extended licensing
|
contact